The Most Popular Baby Girl Names From 100 Years Ago -- And Where They Stand Now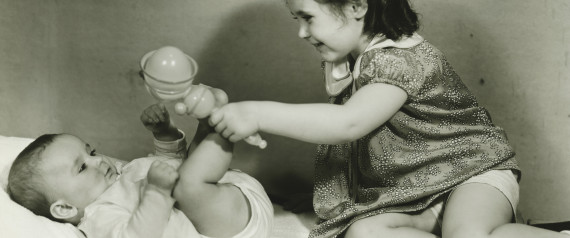 But the babyname universe was relatively calm, as we can see by looking at the stable top dozen girls' names. Here, they are, in order of their 1914 popularity, and what their status is today:
In 1914, the New Testament Mary was in no danger of giving up her top spot, which she had held for hundreds of years and would continue to occupy for another 36. There were 45,000 little Marys born that year -- 5.6% of all girls --whereas though Mary is now at a still respectable Number 123, it was given to just over 2,500 girls in the last year counted.
Dorothy, currently near the bottom of the list at Number 922, was the third most popular name in the country in 1914, with close to 19,000 girls given that name, while currently a mere 275 Dorothys were registered. But with the name having reentered the Top 1000 in 2011, there might be signs of a revival
A multi-cultural favorite over the generations, Anna has just recently slipped off the Top 25, and is now at #35. Several younger actresses like Anna Paquin, Anna Gunn and Anna Kendrick have given it a shot of youthful energy.
Elizabeth is the sole survivor of the Top 10, without too much inconsistency over time: there were 11,000+ born in 1919, and 9,500+ in 2012 -- plus, of course, several of her nickname names that have popularity on their own.